How To Become a Mystery Shopper
Mystery shopping is one of those things that after you start doing, you kick yourself for not starting sooner!
I didn't know of anyone that did it in my friendship group, so it was something I was a bit cautious of starting in case there were scams.
But as always, I am willing to share with you mystery shopping companies that I have personally used and been paid by. That way, you can rest assured that they are not scams and that you will actually get paid. Being a mystery shopper is one of my favourite ways to make money.
We'll go into them in more detail but for now, here are the best companies at a quick glance:
Grassroots
Tern
Mystery Dining Company
Proinsight
Ipsos
Ragdoll Research
Field Agent app
Be My Eye app (referral code 5lgv5l)
What Is Mystery Shopping?
Let's say that you run a large company – it's so large that you are unable to check that your employees are doing all of the things that they need to do for customers in order for you to maintain your reputation, and earn money.
What do you do in this case?
You need people to go in and have a look, but they can't work for you also, and they need to be low-key so that the employees don't realise what is happening and change their behaviour.
Bring in the mystery shoppers! You can get shoppers to go in and have a look at the specific things you may be concerned about e.g. the display, customer service, the quality of the food and products on display, the questions that the staff are asking the customers etc.
So as a mystery shopper, this is what you do. There will be jobs offered to you which detail what you have to do exactly, and then you just have to go to the brand in question and carry it out.
It's not as nerve-wracking as it sounds, although I will admit I was SO nervous on the first one that I did because I was worried that I would forget something!
It's not quite a stay at home mum job, but it will get you some extra cash coming in.
How Does Mystery Shopping Work?
Most assignments require you to read through what is needed of you beforehand, before accepting the job.
You will have to choose a date that you can do it within the time frame that they have given. They will tell you how much you will get reimbursed, and how much the fee is also.
You carry out the assignment, making sure that you have remembered to do all of the things that they ask you to do.
The things I am bad at remembering is noting the time and taking a photo of the location afterwards (if they ask for this) – so I keep a notes section in my phone which I refer to before and after I enter the shop to refresh my memory.
After completing the assignment, you will have to fill out a report in which you are asked various questions such as how the worker responded to your questions about certain products or services.
It's all very straight forward. Then submit your report and wait to be paid.
The payment can take 4 weeks or longer depending on which company it is with, so please note that you will be out of pocket until you get paid.
How Much Do Mystery Shoppers Make?
This varies from company to company, and also how much time and effort you are able to put into it. Most jobs will be on a first come first serve basis, so it is sometimes just being the first one to sign up!
There are some companies such as Mystery Dining where you can get access to better offers once you have completed a lot of assignments, such as hotel room stays.
In all honesty, you aren't going to make millions from it, but you can make some decent money if you put in the work.
A lot of the jobs will offer a small fee, but often you are asked to buy something on the jobs, which you will be reimbursed for.
When I first started mystery shopping, it was at a time in my life when I had no spare money at all. I was living hand to mouth, which I found really hard with a small toddler to look after as well.
The best thing for me about mystery shopping was the fact that I was able to get stuff for free, as well as get the much needed fee (as small as they were).
My favourite things that I got? Definitely all of the free food, and I've also got some free clothes as well.
Best Mystery Shopping Companies UK
There are lots of mystery shopping companies out there, and they have lots of people working for them. I haven't applied to them all because I just stick to these ones because of time constraints – but if you have lots of free time then nothing is stopping you signing up to them all. If you want to be a UK mystery shopper, this is for you.
My favourite one. They frequently have a great deal of jobs and they are with very well known companies.
This is the one that I get most of my mystery shopper jobs from.
It's very easy to use their system and the reports are very straight forward also. The reports are generally very consistent with what they ask you to report, but obviously make sure you check any differences so you don't forget to do something.
On most assignments they will require the time in and out, a photo of the exterior after completing the mystery shop, and an itemised receipt for any products or services that you use.
They are a temp recruitment agency with a ton of different jobs available. When you register, you can select which jobs you would like to appear to you – you can select mystery shopping if this is all you want to use the website for.
The majority of jobs that pop up for me are supermarket checks where you just have to check/buy one item in a well known supermarket.
The good thing about this company is that you get paid within a week! Definitely handy if you would like some quick cash.
Grassroots
I have only done one job with Grassroots as they don't seem to be as frequent, but it has been the highest paid one that I've done so far (it was for a travel agency down the road from me).
The report was still pretty simple to do and the job was easy too – I just had to enquire about a couple of holidays.
Mystery Dining Company
The assignments on this are a bit different because they tend to just reimburse you for your purchase and don't pay an additional fee. However I have seen them pay a small fee if it is an urgent job.
You collect points for the jobs that you complete and once you have reached a certain amount they treat you to a surprise! Once you have collected a lot of points more jobs are available to you also.
You have to complete an assessment to be accepted with this company.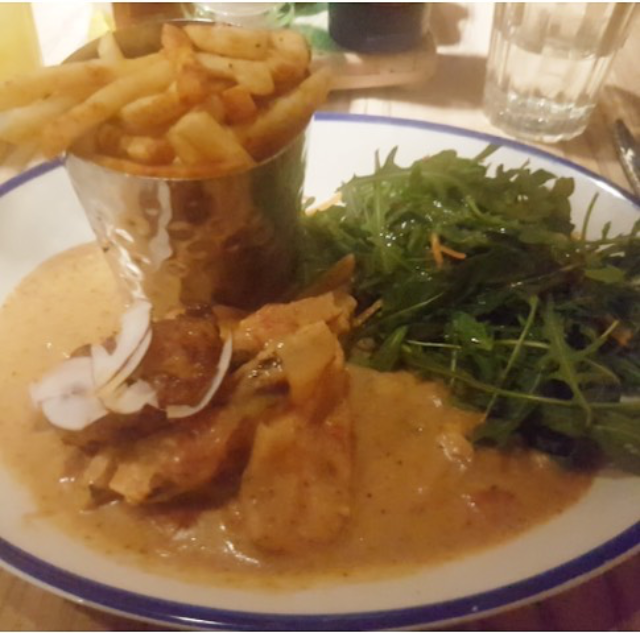 I get quite a lot of mystery shopper jobs through this company as well, and I love how straight forward it is with them.
I've just had a look at my job board, and it looks as though I tend to go for the same food company on the jobs I choose!
I can see on the jobs that are available on there now that there's one for a mobile phone store visit, and another one for testing underage drink buying in a shop (which is on for £38 – I'm too old to do this one though!).
Generally, they pay between £5 – £15 for standard visits.
This is a great company because they often have a lot of mystery shopping assignments with decent fees. Even though I live in a really rural area, there is always stuff close by.
From the jobs that I get through, they often have a lot of gym membership enquiries – some of which you will get free membership for a little bit for!
There are lots for retail stores as well, and I get a lot through for men as well.
Something that I thought was really good about this company is that they have some handy guides on the site for if you are brand new and not sure what to do.
Clickworker is primarily a microtasking company, but they also offer mystery shopper jobs.
The great thing about doing jobs for them is that you don't have to purchase anything – usually you will just be taking photos of something. Much less hassle!
They pay in Euros, and the payment is either via Paypal or bank transfer.
This is great if you are the age to do this – sadly I'm too old to do this anymore!
The purpose of the jobs with Serve Legal is to check that companies are checking that they are selling alcohol to those who are old enough to buy it.
You will need to be 16 – 19 years old. You will be paid between £5 – £40 and will usually get the drinks included.
If you like McDonalds, this is your chance to get some free meals there!
They ask that you're focused, detailed, have a good memory and are reliable.
This is a very popular company, which means that you will have to be very quick when it comes to signing up for jobs.
This is the only mystery shopping programme that I am aware of that can send you the spending fees in advance of the job – which is really handy if you are short on cash.
If you want to do mystery shopping because you love retail shopping, then this is a great company for you to sign up with!
Their clients include high street stores, and the basic rate of pay is £12. However, if they have jobs where they need a specific type of shopper, they will usually offer a higher payment.
They do want very thorough reports, so make sure you are happy to do this before signing up.
This is a smaller mystery shopping company, but they often have quite a lot of jobs available.
I've seen jobs on there for smart home audits, shopping centre audits, social media enquiries, retail stores and more.
This is a bit different to the other mystery shopper companies as there is no mystery involved!
The companies want you to announce what you are doing to the staff, because you're doing more of an audit on them.
You will be doing things like asking their knowledge on certain products, evaluating the entire shopping experience etc.
This app offers a lot of work compared to other money making apps, and they're pretty simple to do.
You will do jobs such as price audits, in stock checks, and there are demos and surveys on there too.
Jobs usually pay between £2 and £10 each, and the money will be sent directly to your bank account.
Be My Eye app (referral code 5lgv5l)
I know some people who are absolutely killing it on this app – it definitely helps if you are in an area with a lot of shops!
You will typically do things like photograph displays in stores, and the fees on average are around £3.50 – £10.
Roamler app
You will be completing tasks with this app – it's basically a small version of mystery shopping.
You need to be invited to Roamler with a code in order to use it, and luckily for you I have one that you can use – 'frompenniestopounds'
*I also have another mystery shop available that I have to personally refer you for, so if you are interested in this please send me your details and I'll pass them along!*
FAQ
Do I have to do loads of mystery shopping assignments?
One of the potential worries that people have is that you will be contractually obligated to fulfil a certain amount of mystery shops, but this is not the case however.
A list of jobs is put up on the website, and you then apply for them if you wish to complete them. If there are none that you want to do, then just wait for the next available ones to be put on.
How long does a mystery shop take?
"I have no time!" is a common thing I hear – and trust me, I'm pretty tight for spare time too! But there are a lot of lunchtime mystery shops where they just want you to buy your lunch somewhere – doesn't take very long and you get a free lunch out of it during your work lunch break.
Can you take children mystery shopping?
I have a daughter so I feel your pain with this one! It seems impossible to get things done with them around. However, there are mystery shops that pop up that you specifically need to take a child along with you.
These are great because there are less mystery shoppers that have children, so you are more likely to get the job before someone else swoops in.
Child-friendly mystery shopping assignments
I have done some of the following mystery shops with my daughter:
Bought some new shoes for her (clothes shop)
Bought a new top for her (clothes shop)
Bought a swimming costume for her (clothes shop)
Went to a soft play and got a kids meal too
Went to a restaurant for lunch together
I was allowed to buy anything in the children's section in the clothes shops, that was just what I chose to buy because they were new things that she needed.
The restaurant one asked for me to be accompanied by another person and because it was a restaurant my daughter kept asking to go to, I asked them if I could take her with me and they agreed. Always worth asking!
Are mystery shops a scam?
There are undoubtedly some scams out there, but if you stick to the ones that are recommended by your trusty bloggers such as myself or your friends that do it then you know that you will be ok.
Is mystery shopping hard work?
Each job is different and some require you to do more or remember more things to report after. When new jobs are posted on the sites, you can check what they require of you before you apply for the assignment. If it seems like too much, don't apply for it.
The fees are usually quite low (less than £10) but don't forget you will be getting things for free such as a free lunch. Make sure you check this as on some jobs you only get reimbursed up to a certain amount.
Types of mystery shopper jobs available
There are a variety of assignments available and they vary across each mystery shopping company.
The ones that I enjoy are the food ones – I've had free breakfasts, lunches and snacks. The tea-time ones usually just reimburse you for part of the meal, so I don't do these ones as my aim is to make money.
There are clothes shops, shoe shops, pubs, jewellery shops, betting shops, phone shops, supermarkets, soft play and more!
More mystery shopper tips
There are some things worth noting before joining a mystery shopping programme:
You will have to declare any income to the tax man
Make sure you follow the assignment notes to do everything that they ask on it, or you won't get paid (receipts are very important)
As well as receipts they occasionally check on CCTV to make sure that you did actually attend
Get an itemised receipt. I didn't realise I had to do this on one of my jobs early on, but they just gave me the card receipt.
I was SO upset because I didn't think that I would get paid, but they checked with the client and they still paid me thankfully. I wouldn't recommend risking this though – check if you need to get an itemised receipt beforehand.
If you are a bit nervous about asking for an itemised receipt then just say to them that you are going to try and claim it back through work.
It's worth checking each website daily as jobs get snapped up quickly. They will email some through if they are urgent but this doesn't happen very frequently.
Does anyone else do any mystery shopping? Or are you thinking about it but are unsure? Let me know in the comments! If there's any info you would like to know I am happy to help.