I'm Debt Free! Now What? + My Debt Pay Off Journey
*Asterisks set out in this article relate to advertising and they indicate that the author receives a small share of sales through the related link.*
I'm debt free!
The Beginning of My Journey
It feels like the loooongest time that I have been paying off this debt, but in reality, it's only been a few years. I can't believe that I have done it, and all by myself too.
The reason that it feels like a big chunk of my life is because after my daughter was born my income drastically dropped and I've been struggling ever since. When I got myself into debt, I wondered how on earth I was going to pay it off, when I already lived so frugally and had no spare cash.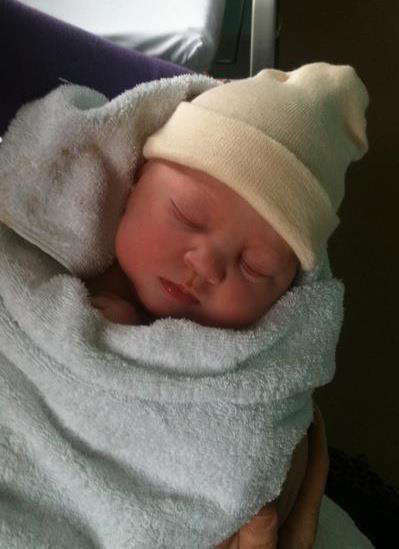 Whilst it wasn't a lot of debt by a lot of standards that I see (especially the student loan debts across the pond) and not spanning over decades, it was still not easy for me.
As mentioned, I already lived super frugally – my expenses were as low as I could get them and I never went out or bought anything for myself. No spend days weren't a challenge for me, they were already the norm.
I had my little girl at home with me and I was incredibly lucky to find a job where I could work from home in the evenings – meaning I also did not have to pay for childcare.
However, the result of all this was for me to feel incredibly alone and well, depressed. It was a very hard time in my life that seems fuzzy when I look back, I think because I was just doing things on auto-pilot and my mind was in a fog.
It really was quite bad now I look back! I was determined that my daughter would eat healthily – so meat every day, fruit and veg, no junk food – but this meant that I had to cut back myself, and for years I ate pretty much the two same meals for lunch and tea every day (plain pasta or vegetable soup).
Something else that I haven't mentioned yet, but had a big impact, was that we were burgled. Quite a lot of our stuff was stolen (including the most upsetting thing, lots of baby photos of my daughter) which needed to be replaced, and we also purchased a house alarm system which was quite costly, but necessary for my sanity.
It was one of the worst times of my life that I don't like to talk about because it affected me quite badly and still does to this day.
Once I had then got myself into debt, I panicked. If I couldn't afford anything in the first place, how was I going to pay off all of this debt? I could only just afford the minimum payments and was scraping by.
I knew that mathematically, I needed to earn more money. My expenses were really low, I couldn't cut them down any more – but what could I do to earn more when I had my daughter with me all of the time? I turned to Google and desperately tried to find ways of making extra money – but the suggestions all seemed to be ones that you needed start-up money for, or that I couldn't do with my little one around.
I found personal finance blogs, and I loved them. However, I couldn't find one specifically that I was looking for – I needed one where the person had a child (or children), worked part-time as well as studying part-time, and didn't have any start-up money.
It needed to tell me exactly what to do in descriptive writing, and give me loads of ideas to pick from that could fit into my already busy schedule – but I couldn't find any like that.
The blogs that I found were mainly high earning couples with no kids, or perhaps help from grandparents with childcare, who just needed to reduce their spending and they were done.
Now, I always say – that's not to say that's not incredibly hard to do – I don't want to make this sound easy – it's just to point out that I could not find anything to relate to. (And just to add, I have found loads of helpful blogs now!)
Starting This Blog
My next step was to start a blog of my own. I really did not want anyone feeling the way that I was feeling – so alone and trapped – so I wanted to set up a site where people could come and find help with how to budget, reduce their food shopping bill, cut their expenses and earn more money from home.
Once I began my blog, I found myself being welcomed into the blogging community, where other bloggers help each other, motivate each other and are generally very lovely. When I began doing research for my blog, I found lots of different ways in that I could earn extra money from home – and I gave them a go!
I then shared whatever it was I had tried and had success with, on my blog. The most amazing thing happened – people started trying things on my recommendations, and having success too! I was so happy, and still am.
I worked out my budget, and threw any extra money that I earned towards my debt – but I also eased up a bit on myself and paid for car insurance, petrol and a night out every now and then – the difference was remarkable. I felt much better in myself, and I was making progress with paying off my debt – I could see the light at the end of the tunnel.
It was hard – I would never say that it has not been hard, but it's been better than my original situation. As the date that my debt would be paid off drew closer and closer, I began to get SO excited.
The reason for this excitement was obviously a sense of accomplishment, but also because I knew that I could then work on my other goals – the ones that I really, really wanted and would have a positive impact on my life.
Emergency fund
Retirement fund
Holiday with my daughter somewhere sunny
House deposit (I want to move)
A new second-hand car (current one is falling to pieces)
As mentioned above, these aren't all of my goals, and they also don't include the figures that I will need to save in order to achieve these – mainly because I'm not completely sure myself at the moment! All I know is, it will be thousands and thousands. All of these things are to me, essential. I am going to make them happen, and I am going to do this by earning loads more money.
I can follow a budget and live frugally, so that's not an issue. The issue is just earning enough money in order to achieve these things – which I will of course, share with you along the way.
I think that I'm still in a bit of shock and it hasn't really sunk in yet, but I've had a smile on my face all day and I feel quite tearful now! A massive weight has been lifted off my shoulders, and all of the hard work and sacrifice has been worth it.
If you are in debt now, I know that you can get out of it. If I can, then you can. I'll try my best to help you and encourage you on the way – please send me an email or a comment on one of my social media sites and I would love to help you. I know that being in debt can make you feel trapped and lonely, so I am happy to help in any way that I can.
The ways in which I was able to pay off my debt are as follows:
Created a Budget
Created a budget and followed it. I used the Zero-Sum Budget and it works perfectly for me. I adjusted it often and made sure I had everyone's birthdays in the calendar so that I was not caught off guard with needing to buy presents.
Download the free bill calendar over in the Freebies section.
I used my budget planner in a simpler form than you can find it in now, as I have transferred it onto a beautiful printable workbook that you can download here (in A4 or A5 size).
I also kept my grocery budget as low as I possibly could, which was helped massively by switching my supermarket to Lidl.
Lived as frugally as I could. As I say in this post, living frugally will help you realise what is truly important to you in life, and clarify your goals. I know now what I need in my life to keep me happy – one example is having a car. I went for 4 years without one, and I will not do it again.
Started Earning Extra Money
I focused on earning more money. I needed to find things that would fit around my daughter so that I did not have to pay childcare (I was quite determined about this!). The ways that I earned extra money are:
Blogging. Starting a blog has been one of the best decisions I have ever made. It has kept me motivated and inspired – it certainly helps when you are being held publicly accountable for your progress. I have earned money here from affiliate commissions, sponsored posts and freelancing. I haven't hit the threshold on ads yet!
Mystery Shopping. This was one of the first ways I tried earning extra money, and I was really nervous about it. I thought that it would be really hard, or a scam. It is in fact, really easy once you get into it and I have had a lot of free food and clothes from doing it.
Matched Betting. Another one that I was really nervous about trying, but I was determined to pay off this debt, and knew that I would have to try new things. I was terrified when I first started doing it, but soon got into the swing of things.
Surveys*. This is a small earner for me, as I don't dedicate that much time to it, but reaching the payouts is always satisfying. I recently got a £50 payout from one of them and I used this to pay for my half of the hotel room we are staying at for a wedding – an expense like this would have caused me stress previously.
Dog Boarding*. Everyone is always curious when I tell them that I do this, but it's basically where I have dogs stay at my house and get paid for the privilege. My daughter really wants a dog, so this is a good way for me to get around it, because she gets a new furry friend to play with, but we are able to give them back!
Selling on eBay. I've sold some of my old things on eBay, and I've started buying some things from charity shops to flip on there too. Can't wait for car boot season to begin so that I can go buy some stuff there too!
An extra job. Once my daughter started school, I knew that I wanted to find another part-time job during school hours (bearing in mind that I already had a part-time job, the blog and studying at University part-time). However, I was determined to only get something that would be really close to my house, and where I could still drop my daughter off and pick her up (not paying for childcare!).
I was very fussy about which jobs I applied for and secured an interview for a job about 10 minutes drive from my house. I am really bad at interviews because I am quite shy, which I can usually style out and come across as not being shy, but in an interview situation, I can't hide it and turn into a tomato. However, I did lots of preparation and got hired on the spot. I am really lucky because they are incredibly flexible and let me switch my days around as necessary.
Just to add as well, I could have paid off my debt faster. But when I started earning more money, I made a promise to myself that I would spend a little bit on things that would make my life easier and happier, because as mentioned, I had been really struggling.
The ways in which I helped myself, was:
To have a car
Start playing hockey again
Allow myself some wiggle room with buying myself and my daughter things every now and again, that we would actually enjoy.
Also when things have come up such as friends hen do's, I've been the first one to pay the full amount, because I have used my side hustle money to pay for it. In the past when my close friends have got married, it had been quite stressful for me to come up with the money, because it meant I had to cut back even more than I was already.
Just these small things – which are the norm for many people – have helped me so much.
I'm glad that my journey with debt is now over for good because it means more positive actions can be taken with the money that I earn now and can be used for me, rather than paying someone back.
Do you have debt? How is your debt pay-off journey going?
Blogging is my favourite way to earn extra money. Follow my step-by-step guide on how to start a blog here.