My First Blog Income Report + Side Hustles – 6 Months!
If you're looking at starting a money blog of your own, I suggest starting one here on Siteground, for less than £3/month!*
I have now been officially blogging for 6 months (technically 5 and a half), so I thought it was about time I shared a blog income report for any newbie bloggers out there and people who are thinking about starting a blog but haven't quite taken the plunge yet!
When I was deliberating over whether to start a blog or not, other bloggers income reports really inspired me, so I hope that this can do the same for you if you are on the fence.
Also just to clarify – I did actually make a tiny bit before this month, just this was the first income report that I've put together.
I have a step-by-step tutorial on how to start a blog if you want to check it out.
I thought about starting a blog for a really long time, but I wish I had done it sooner now – this is pretty much what I say about every single thing I do that now makes me money!
It can be hard to take the first step on a new venture, but it really is worth it. I have enjoyed these six months of blogging so much, although now I am starting to feel like I am getting into my groove…I know how I want to write my articles now and promote them.
I've done a lot of research (don't get stuck on this step as it's never ending) and now I think that the blog can only go from strength to strength, which is very exciting for me.
I love having a creative outlet and an excuse to write a LOT and spend time on social media (it's work, honest!).
Personal finance is my passion so sharing all of my tips and getting a great response back has meant a lot to me. I have started taking screenshots of all of the lovely emails, comments and messages that I get from people and am keeping them in a folder, because everyone is so sweet.
This income report is for the month of September which is my sixth month of blogging. I didn't do as well as I wanted this month, but I have some great excuses for you!
My current job got really busy, I have been prepping for starting Uni back up this month (October – I study at University part time, this is my fourth year out of six), part of the prepping means writing a lot of blog posts in advance, I've been laying the foundations for future side hustles (I will reveal more soon!), it was my daughters birthday which I go a bit crazy over, and my hockey season has just started back up which takes up my Monday evenings, Saturday day times and sometimes Sundays too.
Unfortunately also I have managed to pick up an injury from hockey – nerve damage in my right hand which slows me down a bit. Hopefully you will all agree that they are some ok excuses 😉
BLOG
Affiliates – ($324.75) – £252 approx
This is a pretty exciting amount for me, although it does look more impressive in dollars!
Affiliate income is something that I am interested in improving on because it's so passive, and passive income is my ultimate goal. It's a really easy way to make money with blogging that means that you can concentrate on more important blogging tasks such as creating fabulous content.
However, I don't want to overwhelm my lovely readers with a ton of links all the time, so I need to figure out how to generate a decent income from this without being aggressive with the links.
These are the blog posts that I published in September:
What Can You Do To Help a Friend Who Is In Debt?

One of The Best Ways To Make Extra Money – Matched Betting
Make Extra Money – Anyone Can Do It – Completing Surveys
Is Parental Guilt Ruining Your Finances?
Ads – £3.60 (lol)
Ads are something I am not really sure about because to be honest, I don't really like the look of them. As a reader, when I go onto other blogs I hate seeing ads – especially if they are in the blog post content as it distracts me from reading it and if there are too many, I probably won't return to the blog again.
I switched over to Media.net ads instead of Google Adsense because I thought that they look better on my blog as though they belong there, instead of sticking out like a sore thumb and distracting my readers.
My goal is to have an attractive blog, where people can easily concentrate on the material that I have written. Also, I don't really want people clicking off my blog to visit another website. So eventually, I may take the ads down. We shall see!
Blog Expenses: Nothing this month. So far I have only paid for my hosting and my blog theme, which were purchased months ago.
LODGER – £500
I have mentioned before that I have a lodger, which really helps me out – I use part of the money to pay for my car insurance and petrol, so I don't have to take this money out of my salary. I recommend getting a lodger if you have a spare room, because it is an easy source of income.
DOG BOARDING – £120
I have been doing dog boarding for a few months now and really love it. My husband and daughter were bugging me to buy a dog for our family, but I said no because I am in debt and doing my best to pay it off. Then I thought I could have the best of both worlds – look after dogs because then it is like we have our own dog – but we get paid for it!
This month I looked after 2 dogs (one of them twice, so 3 visits total) but I had been really busy with dogs in August so I took a bit of a break this month – August was much more lucrative.
My daughter LOVES having dogs here to stay, and I am very fussy which dogs I take because of her. They have to live with young children, which narrows down the dogs that I can take here – so if you don't have young kids you could look after much more than I do.
I am really bad at charging a lot of money for this because I see it as a fun thing to do so I don't like to charge the owners a lot of money – I need to up my fee a little bit from now on though. Just to mention as well, my main job is one where I work from home every day so I'm not out of the house all day.
Here is my post where I tell you how I get my clients.
MYSTERY SHOPPING – £36.50 + £62.39 reimbursed = £98.89
I love mystery shopping! It's one of my favourite things to do because it's so easy, and I just love getting free food. There were a lot more available that I could have done, but as I mentioned earlier I've been really busy this month of September.
The reimbursed fee consists of: lunch, toothpaste, 2-course meal at lunchtime with my friend, lunch with my friend, and another lunch on my own. So I got 4 free lunches this month which is always nice, especially as it was all different food.
Here is my post about mystery shopping where I share my favourite companies.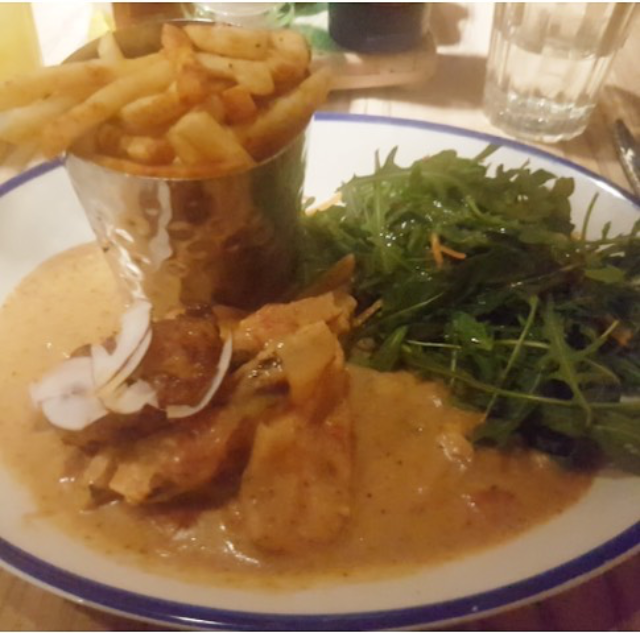 MATCHED BETTING – £150.53
Majorly slacked off on this.
Next month I am determined to do much better as I am setting up systems for the blog and work which will save me a lot of time. Time is my enemy! I have been working really late at night and getting up early so I am exhausted at the moment, which is why this amount is quite low. Here's my post about matched betting.
SURVEYS – £21
I haven't reached the payment threshold on a lot of accounts this month, but I have on one which is nice to achieve. Every little bit of money counts! Here's a list of my favourite surveys.
E-BAY SELLING – £105
Selling on eBay is one of my favourite things to do because I love getting those notifications that something has sold. I put an old dress of my daughters on and it was bought pretty much immediately.
This is another part of my side hustles I want to put more energy into, but with hockey season upon me now, it's much harder to get down to car boot sales as my local one which is amazing is on Saturdays only.
Total = £1251
I am pretty happy with this amount because I honestly did not throw myself into my blogging and side hustles as much as I would have liked because of my main work being manic and everything else as mentioned before.
I would say I put in perhaps half the effort – so hopefully my next month will be twice as good, although now I have to contend with hockey and Uni.
I was excited to see my domain authority score has now changed to 35 which is very good for a newbie according to my fellow bloggers:
My page views have also increased this month, and I have plans to increase them even more which I hope will happen in October.
Goals
Blog
My goals for the blog are to increase my page views first and foremost. I have some systems in place so I hope that I can achieve this.
I know that it can take time when you're just starting out and I was really terrible with promotion in the first few months so I hope that I can greatly improve on this.
Increasing my blog income would also be lovely also – so to see a nice upward progression is my goal in terms of income.
I was approached a few times recently for sponsored posts on here, but none of them worked out. Hopefully next month I will get some companies come to me that fit in with the blog more.
Side Hustles
I have many, many goals for my side hustles. I have plans to launch one side hustle shortly, which I am very excited about because I have wanted to do it for ages – I will reveal all hopefully soon.
I also have some more side hustles that I am working on which require a lot of research beforehand, so hopefully, in October I can start some of those up as well.
Matched betting is an area that I need to concentrate more on in October because it is tax-free and a great way to make extra money on the side.
I am going to start looking for freelance writing work – so if you know of anyone who needs someone please point them in my direction (if you like my writing of course!).
I am a bit obsessed with writing articles so I feel like freelancing would be something that I would enjoy doing as a side hustle. I've started to sign up to a few freelancing sites so we shall see how this goes.
I hope you enjoyed reading my first ever blog and side hustle income report – let me know if you would be interested in seeing future income reports in the comments below as I am not sure whether I am going to continue publishing this every month or not yet.
Blogging is my favourite way to earn extra money. Follow my step-by-step guide on how to start a blog here.